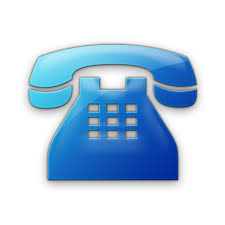 Remote Medic UK is a Care Quality Commission registered company, established to provide event medical services from basic first aid cover to a complete field medical centre. Operating from our base in the East of England, we specialise in medical provision for complex and higher risk events but we will be happy to provide a competitive quotation for any event, large or small, whether locally, within the UK or overseas. Please click here to find out more about our services.

We have considerable expertise in the provision of medical support for expeditions and remote area operations. We are happy to advise clients on travel medicine issues as well as providing medics to accompany a trip or expedition anywhere in the world.

As a learning organisation, we are committed to the ongoing education of our own staff and other healthcare professionals and we provide top quality training and education in the areas of pre-hospital emergency care and expedition & wilderness medicine. Our portfolio of courses includes our highly regarded EMT course and we are a paramedic training provider via a collaborative arrangement with the Open University. Click here to go to our courses page for further details and booking information.

Whether your need is for event medical support, assistance for complex travel plans, remote operations or expeditions; or you have a training or education requirement in emergency pre-hospital care or remote area medicine, please contact us to discuss your needs in more detail.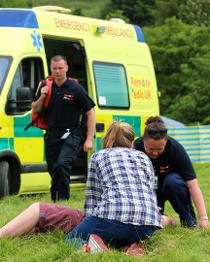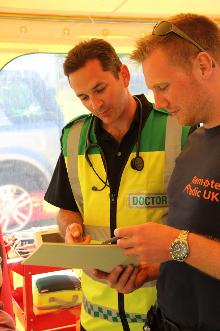 Interested in joining us?
We are always keen to talk to potential new staff. Whether you are a doctor, paramedic, nurse, EMT or first aider, if you are interested in working in some unique environments and gaining further experience of event medicine, pre-hospital care and remote area medical provision, take a look at our recruitment page for information on our requirements and application process.
March 2017

Remote Medic UK to provide medical cover for LSO concert

This summer will see RMUK providing medical support for a total of 26 prestigious events in the heart of London. The events, including a series of concerts and film screenings, open with a fantastic opportunity to see the London Symphony Orchestra playing in Trafalgar Square on 21 May.

Remote Medic UK to cover Olly Murs concert

We are pleased to have been selected to provide medical support for this summer's Olly Murs concert at the Weston Homes Stadium in Colchester. Working with the promoter and the venue safety and security team, our team of medics will provide on-site medical facilities and ambulance resources to help ensure a safe and enjoyable evening for concert goers.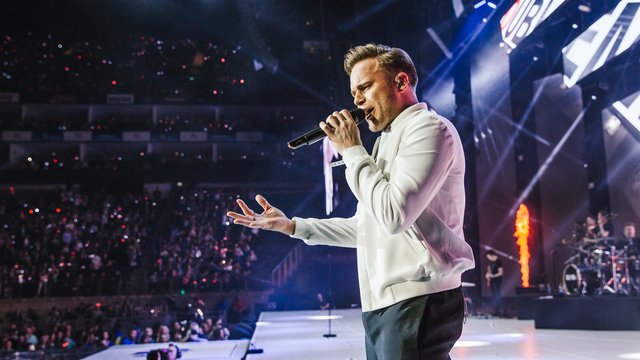 Medical support to innaugural rugby competitions

Remote Medic UK have been appointed to provide the medical cover for two rugby 7s tournaments this month. Organised by the University of Essex and sponsored by England Rugby, O2 Touch and Essex Sport, the competitions on 01 March and 18 March will involve both junior and adult teams from amateur to professional level.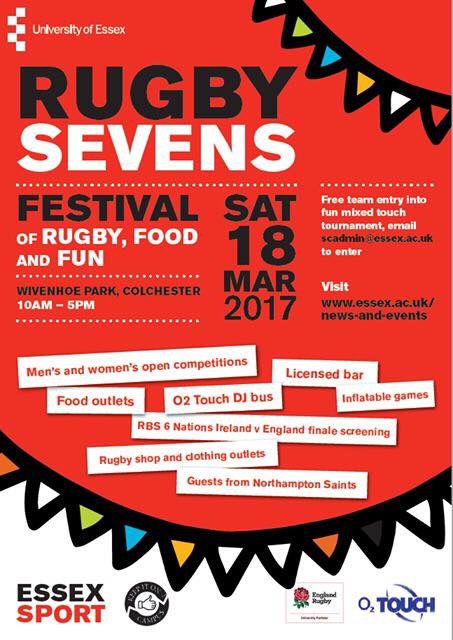 March 2017

Remote Medic UK paramedics to receive funding for prestigious pre-hospital medicine examination

Remote Medic UK are pleased to announce that we will be funding our paramedics to undertake the examination for the Diploma in Immediate Medical Care of the Royal College of Surgeons of Edinburgh.
Administered by the College's Faculty of Pre-hospital Care, the Dip IMC (RCSEd) is considered to be one of the most important qualifications for doctors and paramedics delivering pre-hospital emergency medicine, and passing the Diploma examination is confirmation that the candidate has met stringent standards in demonstrating the broad range of knowledge and competence set out in the UK Pre-hospital Emergency Medicine (PHEM) training syllabus.
A majority of the doctors who work for Remote Medic UK already hold this highly regarded qualification and they were joined in 2016 by Dr Ruth Bird and in January 2017 by COO and paramedic, Paul Bromley, whilst RMUK paramedic, John Horton, is one of the first paramedics in the country to be appointed to the Fellowship in Immediate Medical Care (FIMC (RCSEd)), previously only available to doctors.
Having so many of our staff holding the Diploma or Fellowship is evidence of the rigorous standard of clinical care that we are able to deliver for our clients, and funding the Diploma exam for our paramedics is an important part of our commitment to enhancing the training and education of our clinical staff.

February 2017

Remote Medic UK appointed to provide medical support to SOS project

Remote Medic UK are pleased to have been appointed by drug and alcohol charity, Open Road, to provide medical support for the SOS projects in Chelmsford and Colchester. Commencing in March in Chelmsford and on 01 April in Colchester, we will provide an advanced level healthcare professional to each of the SOS projects as part of a sceme funded by the Clinical Commissionaing Groups in Mid and North Essex.
The aim of the project is to see, treat and discharge from scene people with minor injuries and illness. The SOS project makes an important contribution to enhancing the safety and well-being of those who use and rely on the night time economy as well as reducing the need for ambulance calls and A&E attendances.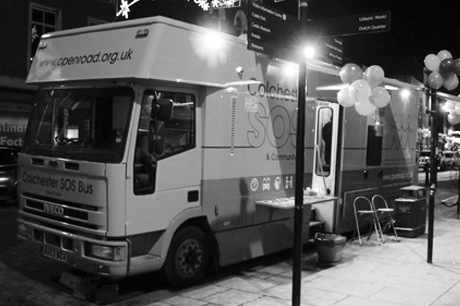 November 2016

Remote Medic COO lecture for student paramedics

On 09 November, Remote Medic UK Chief Operating Officer, Dr Paul Bromley, gave a talk on expedition and remote area medicine to student paramedics at Anglia Ruskin University in Chelmsford.
Paul's talk focussed on the opportunities for paramedics to get involved in this field of work as well as the training requirements and essential competencies and the legal and ethical considerations of operating in resource poor environments.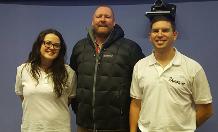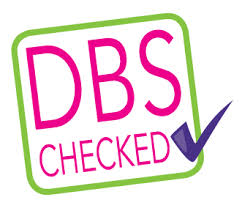 Remote Medic UK Ltd - Incorporated in England - Company Number 7701438