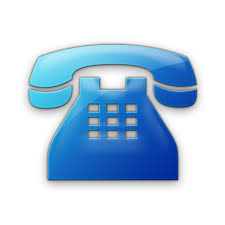 Remote Medic UK is a Care Quality Commission registered company, established to provide event medical services from basic first aid cover to a complete field medical centre. Operating from our base in the East of England, we specialise in medical provision for complex and higher risk events but we will be happy to provide a competitive quotation for any event, large or small, whether locally, within the UK or overseas. Please click here to find out more about our services.

We have considerable expertise in the provision of medical support for expeditions and remote area operations. We are happy to advise clients on travel medicine issues as well as providing medics to accompany a trip or expedition anywhere in the world.

As a learning organisation, we are committed to the ongoing education of our own staff and other healthcare professionals and we provide top quality training and education in the areas of pre-hospital emergency care and expedition & wilderness medicine. Our portfolio of courses includes our highly regarded EMT course and we are a paramedic training provider via a collaborative arrangement with the Open University. Click here to go to our courses page for further details and booking information.

Whether your need is for event medical support, assistance for complex travel plans, remote operations or expeditions; or you have a training or education requirement in emergency pre-hospital care or remote area medicine, please contact us to discuss your needs in more detail.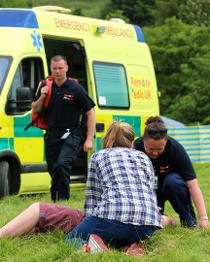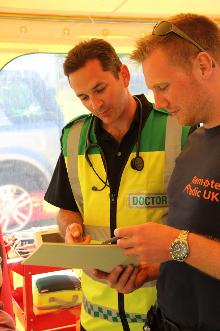 Interested in joining us?
We are always keen to talk to potential new staff. Whether you are a doctor, paramedic, nurse, EMT or first aider, if you are interested in working in some unique environments and gaining further experience of event medicine, pre-hospital care and remote area medical provision, take a look at our recruitment page for information on our requirements and application process.
February 2018

Remote Medic UK to provide medical cover for Colchester concerts

This summer will see RMUK providing medical support for two major concerts in Colchester's Castle Park. Steps, supported by Aqua and Blue, will play the venue in June followed by 1980s legends, Simple Minds and The Pretenders in August.
Medical support to rugby 7s competition

Remote Medic UK have once again been appointed to provide the medical cover for a major rugby 7s tournament this month. Organised by the University of Essex and sponsored by England Rugby, O2 Touch and Essex Sport, the competition on 17 March will involve both junior and adult teams from amateur to professional level.
January 2018

Remote Medic UK form strategic partnership with Angel Flight Mexico

Remote Medic UK are pleased to be able to anounce our strategic partnership with air ambulance charity, Angel Flight, Mexico. The charity, based in Mexico City, operates an air ambulance staffed by doctors and paramedics. In addition to the exchange of knowledge and clinical opportunities, RMUK will provide training for the doctors and paramedics involved in the delivery of the Angel Flight service. Our first scheduled trip to Mexico City will take place in April with further trips planned for later in the year.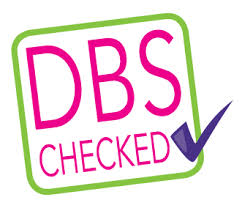 Remote Medic UK Ltd - Incorporated in England - Company Number 7701438